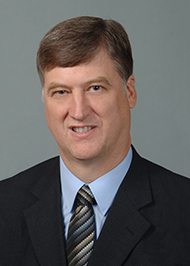 About Gary Jansen

Senior Vice President, Financial Advisor
Gary Jansen has been helping his clients develop financial strategies to help them achieve their life goals for 25 years. As a B. Riley Wealth Management financial advisor, Gary delivers fully customizable comprehensive or focused financial solutions by leveraging the capital markets services, sophisticated investment banking resources, award-winning proprietary equity research, and unique proprietary offerings available through our B. Riley Financial affiliates.
He joined B. Riley Wealth Management in 2005, after spending twelve years at Wachovia Securities and Prudential Securities. Prior to that, he was a vice president of commercial lending at National Security Bank of Chicago. Gary is a graduate of Homewood-Flossmoor High School and a 1980 graduate of Northern Illinois University, where he earned a Bachelor of Science degree in finance and management. He is active in the community as a member of Christian Life Center in Tinley Park, Ill., a Pinewood Derby Race coordinator and a Homewood Rail Heritage Days helper.
Contact Gary today to learn more about his services and how B. Riley Wealth Management can help you and your family reach your financial goals.